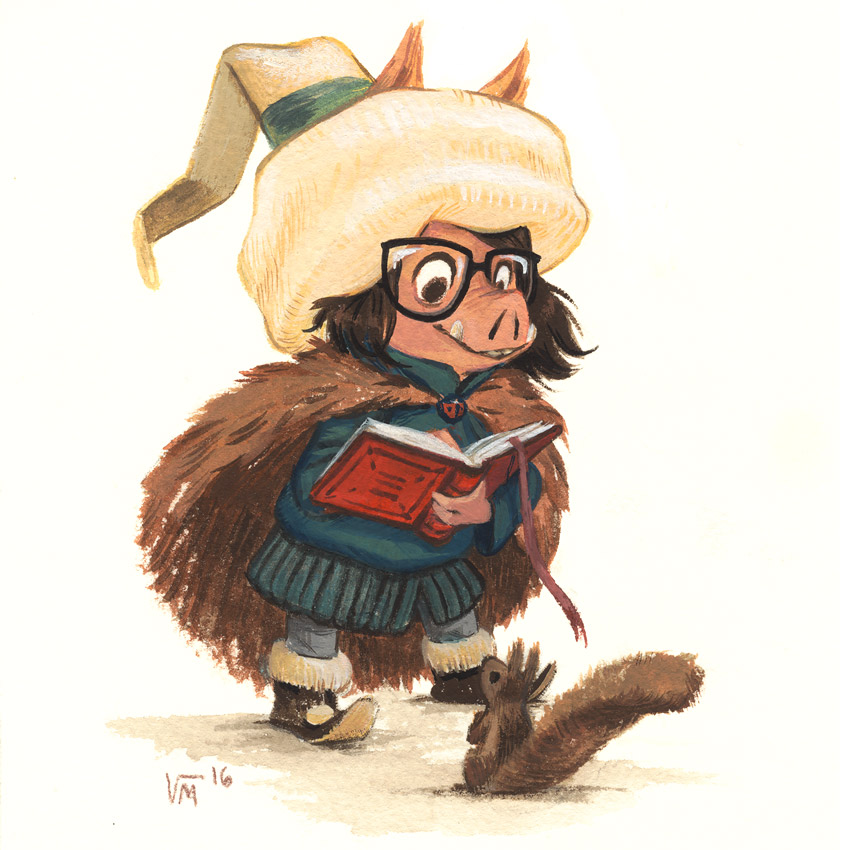 I'm an illustrator from Argentina currently living in Oviedo, Spain with my husband and fellow illustrator, Federico Piatti.
I work mainly in gouache, and in ink with digital colors, although I really enjoy experimenting and trying out new media and working methods. My favourite things to draw/paint are animals (particularly if I get to make them wear fancy clothes and hats!), trees and nature, kids, and things of fantasy and fairy tales. I also dabble in sewing and sculpting weird little creatures, and writing. I'm formally trained in graphic design so I'm a bit of a typography enthusiast as well.
My work has appeared in magazines, children's books, games, comics and greeting cards.
Some of my clients include: Bragelonne, Bayard, Storytime Magazine, Santillana, Wizards of the Coast (Hasbro), A&C Black, Dover Publications, VIZ Media and Boom! Studios.
---
Contact me at [email protected] if you'd like to hire me, or just to say hi!
---
You can also visit my store for original art and printed goodies.